Merging several pre-trained GANs into a shared latent embedding space can be beneficial for many applications. For example:
Images Latent Interpolation
The shared latent space can be leveraged in order to perform latent space Interpolation between images of different modalities.

Style Mixing
When using special GAN architectures that encourage disentanglement properties, such as StyleGAN, we can perform style mixing between images of different modalities.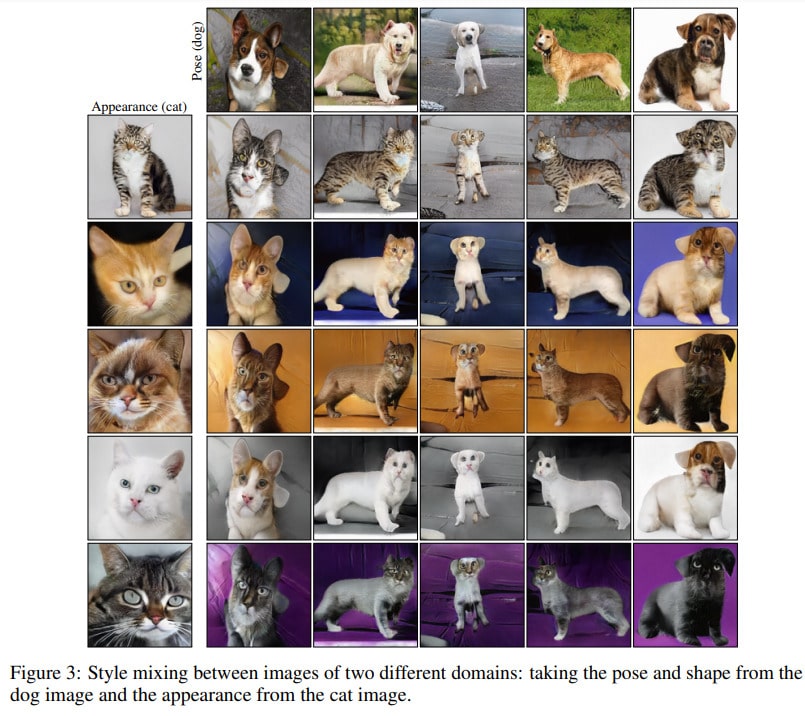 Image editing using semantic directions
We can calculate the semantic direction in the latent space by taking the direction of the normal to the hyperplane calculated by SVM and going along this direction.
If we can find the desired labels easily on only one of the modalities (e.g., we have a human face orientation classifier), we can calculate the direction using only samples from this domain, and apply it to the other domain (because of the shared latent embedding space).